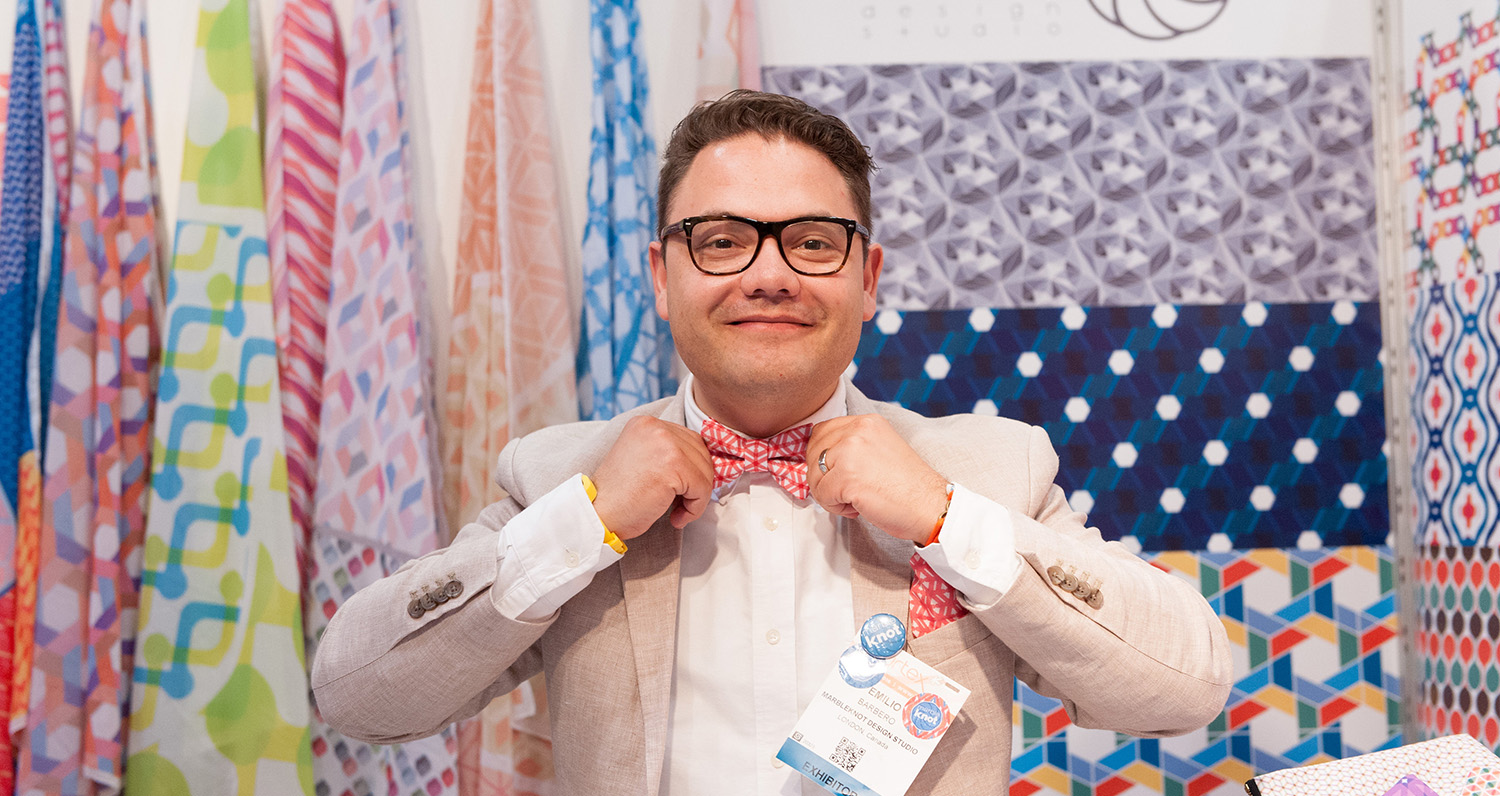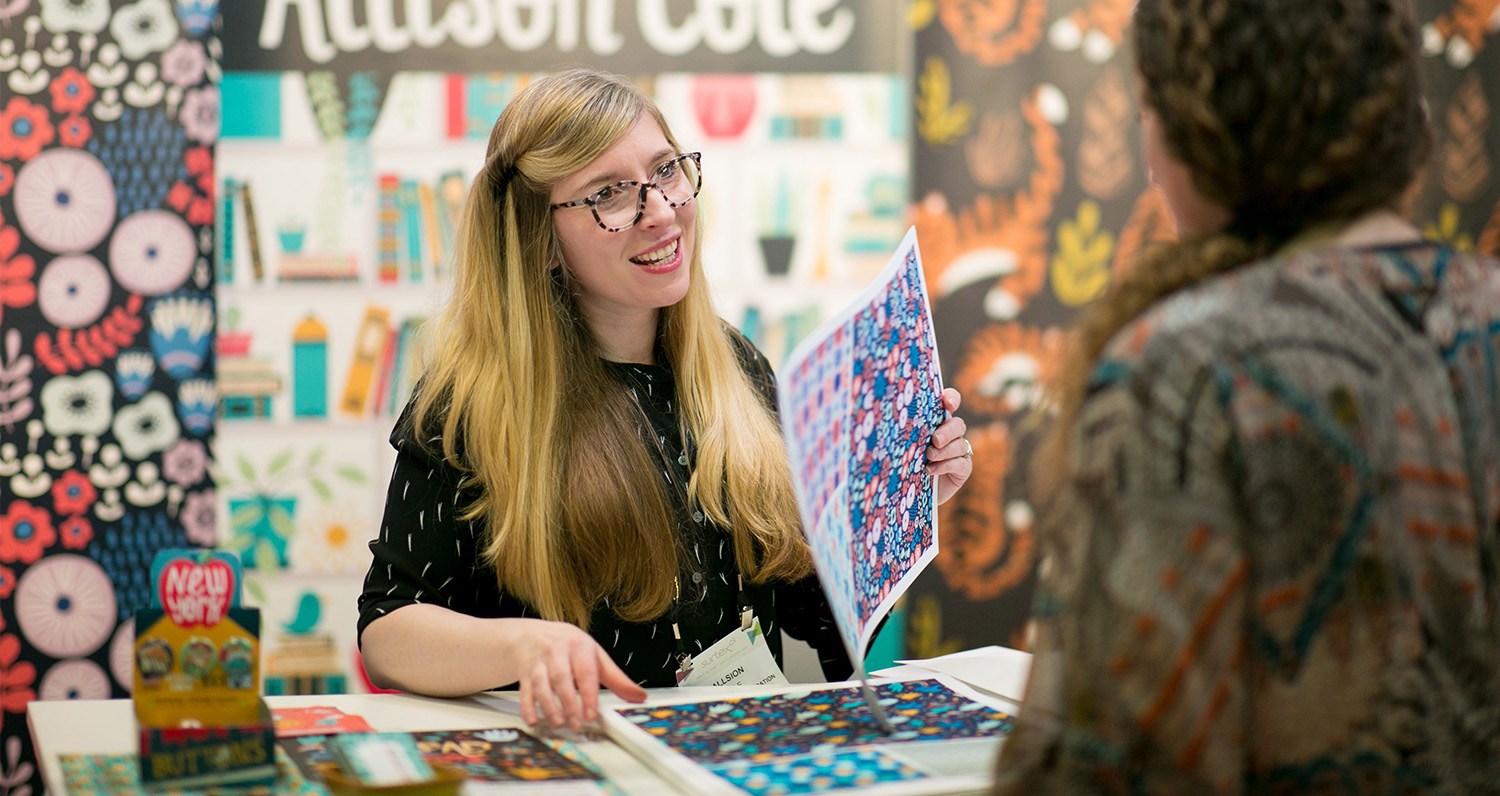 Where Brilliant Creatives Get Down to Business
Turn your passion for creating designs that catch the eye into new possibilities at SURTEX®, the premiere surface design and art licensing marketplace for over 35 years. This is where talented artists and agency representatives come to:
Meet hundreds of wholesale buyers and licensees from the biggest retail brands.
Discover out-of-the-box opportunities with outlets around the world.
Access licensing and selling opportunities, all at one event.
Talk through transforming works of art into best-selling products in every category imaginable, from home goods and packaging to apparel and stationery.
Give manufacturers and retailers an up-close, in-person look at artwork.
Discuss business best practices and potential collaborations with artists from around the world, while selling or licensing designs.
Exhibiting at SURTEX allows me to connect with dozens of companies within the span of a few days, something that would otherwise take months of research and cold-emailing. The magic is being able to have in-person conversations with art directors and buyers – it's a special experience that cannot be replicated in any other way.
SURTEX helped launch my design career soon after graduating with my first degree. It also led to a career move from London to New York. It provided a gateway and continues to create business opportunities for my diverse client base in several design industries.
Who Attends?
Advertising Agencies
Art Buyers
Buying Offices
Interior Designers
Licensees
Licensing Executives
Manufacturers
Private Label
Retailers
Stock Houses
Attendee Industries
Apparel
Automotive
Beauty
Domestics
Food
Gift
Greeting Cards
Home Furnishings
Paper Products
Publishing
Stationery
Toys
Weavers and Rugs
Who Exhibits?
SURTEX® exhibitors are artists who create designs or patterns that can be used on finished merchandise, such as:
Art Agents
Design Studios
Illustrators
Photographers
Textile Designers
Art & Design Categories
At SURTEX®, you can find original art to be the star of these products and more:
Apparel Fabric

Children's Merchandise

Craft & Hobby

Decorative Accessories

Giftware

Home Furnishings & Textiles

Packaging

Paper Products

Publishing

Softgoods / Fashion

Stationery & Greeting Cards

Tabletop / Housewares

Wallcoverings

Wall Decor
You'll also find solutions for your business including:
License Services

Surface & Textile Design Technology

Trend Services