When in New York this month, do as New Yorkers do: hit the museums.  Here's a quick list of what's playing where while you're here for SURTEX.
C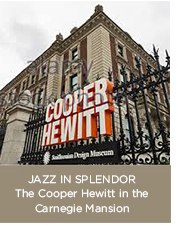 OOPER HEWITT, 2 East 91st — The Smithsonian Institution's edgy, always intriguing museum of design.  Plunge into The Jazz Age: American Style in the 20s;  400 objects, including jewelry, fashion, and music, plus Art Deco luxury items from Europe and the US.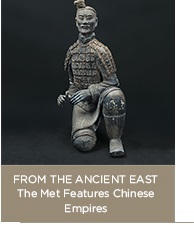 METROPOLITAN MUSEUM OF ART, 1000 Fifth Ave. at 81st — Emphasis on the East: "Age of Empires: Chinese Art of the Qin & Han Dynasties, 221 BC — AD 220," and totally Today: Rei Kawakubi, Comme des Garcons in the Anna Wintour Costume Center, renamed for the fabled editor of Vogue mag.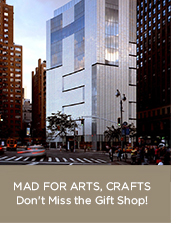 MET BREUER, Madison Ave at 75th — The Met's foray into modern art, housed in modernism master Marcel Breuer's brutalist building that used to be the Whitney Museum.  On view:  "Marsden Hartley's Maine."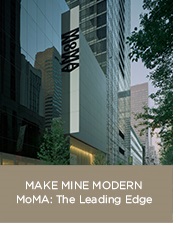 MoMA, MUSEUM OF MODERN ART, 11 W. 53rd — Opening May 21, six decades of works by Robert Rauschenberg, featuring his collaborations with artists, dancers, musicians, and writers. The other collections are a lesson in modern art history.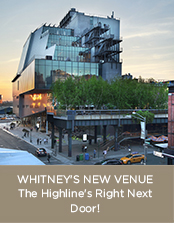 WHITNEY MUSEUM, 99 Gansevoort — Designed by Renzo Piano, this newish addition to the vibrant Meatpacking District features the 78th installment of the Whitney Biennial. Called "the longest running survey of American art," works by some 63 individuals and collectives should bring you smack up-to-date with everything that's happening, art-wise, in these United States.