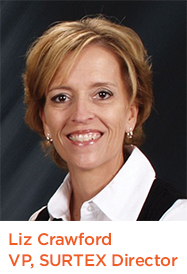 Who's your brand manager?
I had the pleasure last month of speaking to a group of consumer product brands, agents, and others involved in the licensing business. My presentation was on social media and how to engage your audience effectively while at the same time having fun.
I asked the crowd "who has a brand manager in your household"? They looked at me, somewhat confused. I explained that the brand managers in my house are my kids. One is a Millennial, and one is part of the new "Z" generation now garnering news headlines.
According to Wikipedia, Generation Z refers to the "cohort of people" born after the Millennial Generation. (Hmmmm. Love the term "cohort of people.") Apparently, no one can agree on what age group/date ranges these cohorts fall into. Well, my Gen Z daughter is 18. My son, who is 26, is a definite Millennial. Either way, both of these generations are brand connoisseurs.
The way they consume, the brands might be slightly different. The way they shop, the brands may be different as well. The important thing is to note that they both are smart, consumer savvy, picky, and want to be taken seriously. Of course, their use of technology 24/7 is key.
Both my brand managers have distinct taste in what they read, what they watch (not on TV, but on any portable device), and what they wear and eat. When I make dinner, it's usually not just one item – say, chicken and a side. It's chicken, pizza, and perhaps an omelette or waffles. My mother would be laughing at me from heaven right now.
As it relates to social media, I'm not even sure that what's hot today, will be hot tomorrow. The minute I learn one term for use in marketing our shows via social media, there is another one chasing me. I can't keep up.
As artists, you, too, need to be ever so mindful about keeping your brands fresh, lively and relevant to today's generations. Don't ignore the tried and true if its working for you, but watch what's going on around you to make sure you are cutting-edge, and timely. At SURTEX, these trends are very apparent. What's hot sells and sells well. To keep abreast of what's hot keep tuned to the social media sites surrounding the show. Good stuff!